Description
Mizutani Scissors - ACRO Type ZD-4 Dual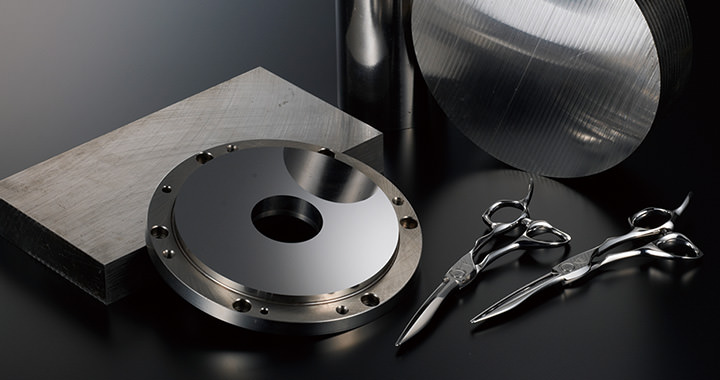 The ACRO Type ZD-4 Dual has highly maneuverable level-set handles and teeth on both blades to give you both inner and outer texture, more movement and a vibrant look. Nano Powder Metal provides a sharp and clean cut to the hair ends. Easily slides out of hair.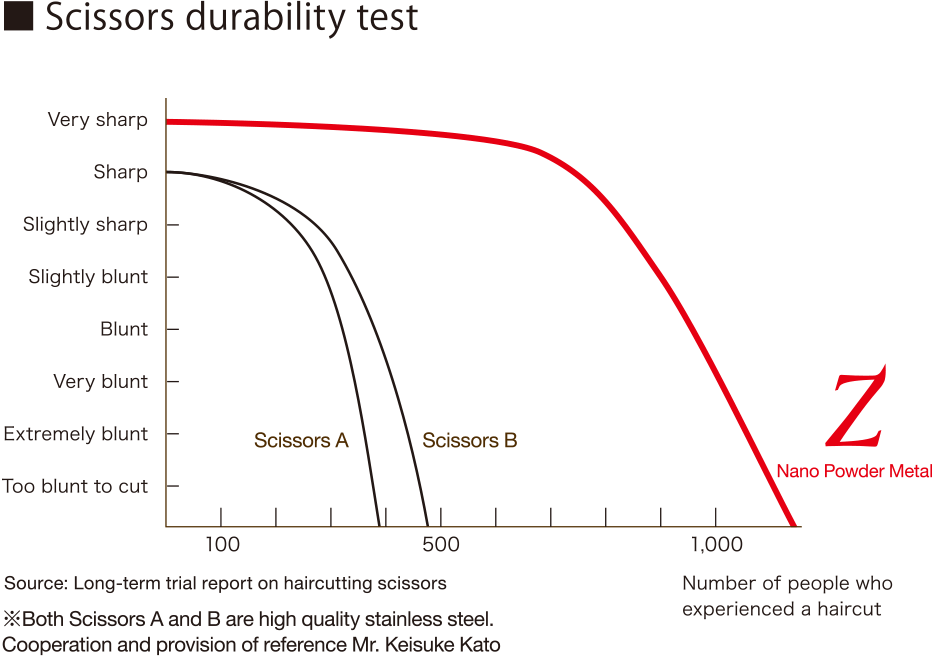 The potential of "Nano Powder Metal"
It is commonly known that many women experience the nagging problem of split ends. This begs the question: "What if it's our scissors that is causing this problem?" Asking ourselves this question motivated Mizutani's product development team to gain a better understanding of hair when it is being cut using scissors.  First, we examined actual hair to elucidate the mechanisms of cutting it with scissors. Eventually, we started to ponder another idea: "Is there any way that scissors can create a clear-cut cross-section without damaging hair?" The key words here were "cutting edge angle," "hardness," and "materials," regarding the blade. We then found, as the examination proceeded, that a "cutting edge angle that makes it easy to cut into hair" is essential for creating an excellent haircut. If the blades of conventional scissors, however, are sharpened too much, they cannot hold their edge well and become easily blunt.
Under these tough conditions, Mizutani came up with a material now known as "Nano Powder Metal" (NPM), which is produced using a special manufacturing process called HIP (Hot Isostatic Pressing). This Nano-scale fine powder steel is made by fusing uniform particles at high temperature and pressure, thus it has extremely low impurity and inclusion levels. Currently, this material property is applied to manufacturing high-precision industrial equipment that is required to be impurity-free, such as Blu-ray disc molds (photo, right).
Our new haircutting scissors, the ACRO Type Z, has been developed making strong use of Nano Powder Metal (NPM) made from uniform fine particles. Making a sharp cutting edge possible, we are proud to present a product that can dramatically reduce split ends, while also exhibiting great durability and hair-friendliness.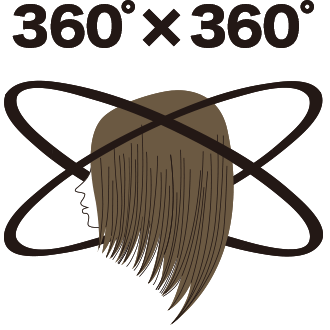 No tangles, no damage
Third generation double-sided
thinning scissors, with no cutting blade Restriction-free through 360° : No limits

Smashing all limits, Mizutani has developed a new approach to thinning. With conventional thinning scissors, the cutting blade tangles the hair, preventing a smooth release. In order to solve this problem, Mizutani put teeth on both blades, thereby eliminating the stress of tangles caused by the cutting blade. As a result, the scissors release the hair smoothly, like a comb. In addition, Mizutani has adopted a special new shape for the tip of the blades. This completely prevents tangling when the scissors are released, regardless of the direction, through 360°. As a result, you can now thin even down to the roots. Experience 360° no-limit release with "ACRO Type-Z Dual" thinning scissors.


Nano Powder Metal


Our Nano Powder Metal®, made with the new HIP manufacturing method (Hot Isostatic Pressing), is steel fabricated from a fine powder at the Nano level. The uniform-grained powder is hardened with high temperature and pressure tempering, essentially eliminating all filler and impurities, and this method is used in precision manufacturing items like Blu-ray disc molds, where high levels of purity are required. At MIZUTANI, in order to create the ideal hair-cutting scissors, we have conducted our own proprietary research with this material, and created scissors with blades that combine strength with a long cutting life and the ultimate sharpness.
BALL BEARING


These metal ball bearings are small, high precision items produced by a Japanese manufacturer. With superior anti-rust properties compared to foreign-made products, they have a high level of durability. By drastically reducing friction around the screws, they not only ensure smooth opening and closing of the scissors, lessening burdens on the hands, but also protect the edge from damage, contributing to long cutting life.
ORGANIC DESIGN


The handles are so designed that they look nonmetallic, alive and organic. You may feel some warmth from the three-dimensional, twisted handles, and once touched, you would not like to part them from your hand.
DISK DRIVER


Compact and easy to turn, this is a flat type driver for UFO screws. This screwdriver is included with all scissors with the mark shown.
Payment & Security
Your payment information is processed securely. We do not store credit card details nor have access to your credit card information.