Description
Mizutani Scissors - ACRO Crossover Anti-Virus CA-2 LEFTY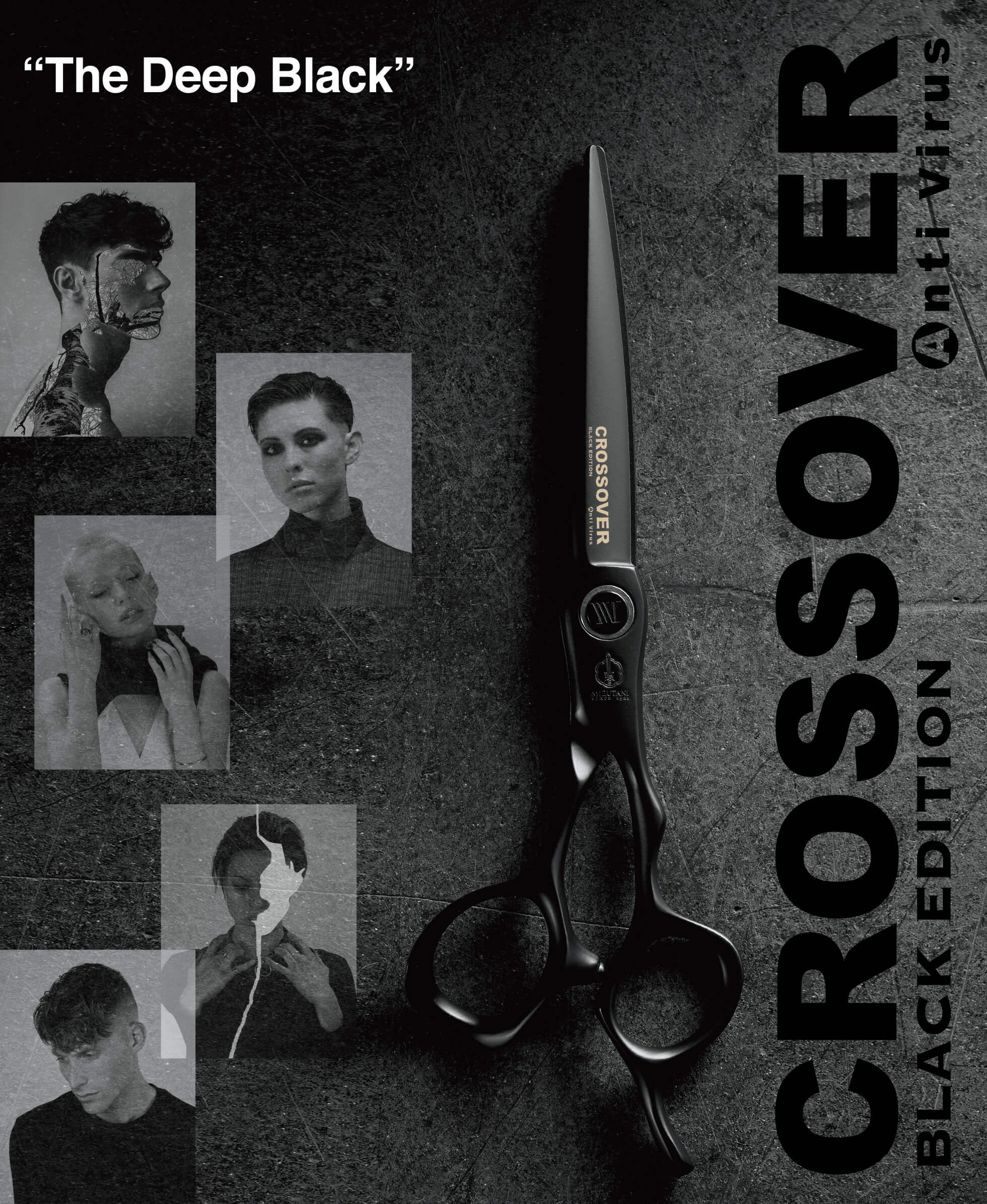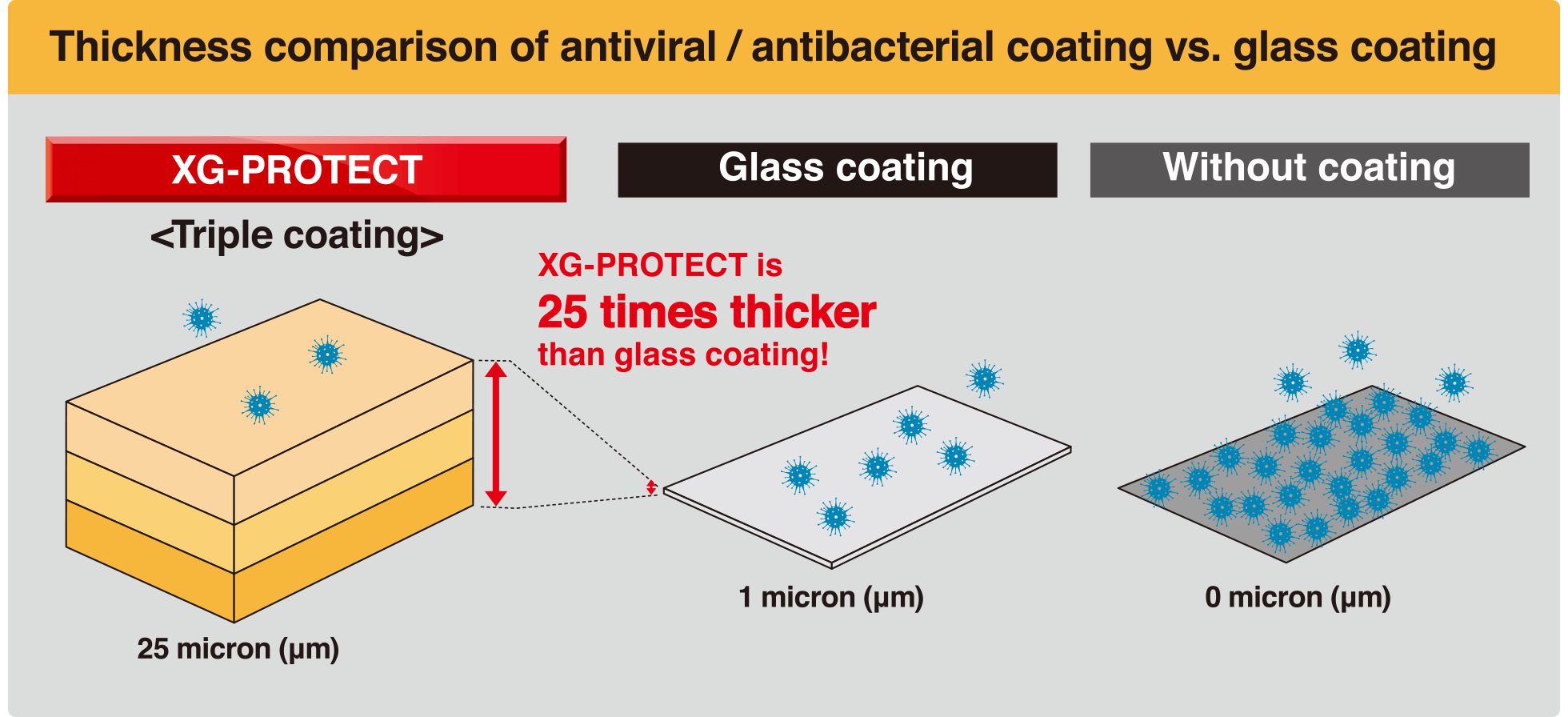 XG-PROTECT <Triple coating> is 25 times thicker than glass coating which sustains coating effect longer. CROSSOVER Anti Virus can be said as it is a safer and more trustful scissors on antiviral / antibacterial performance.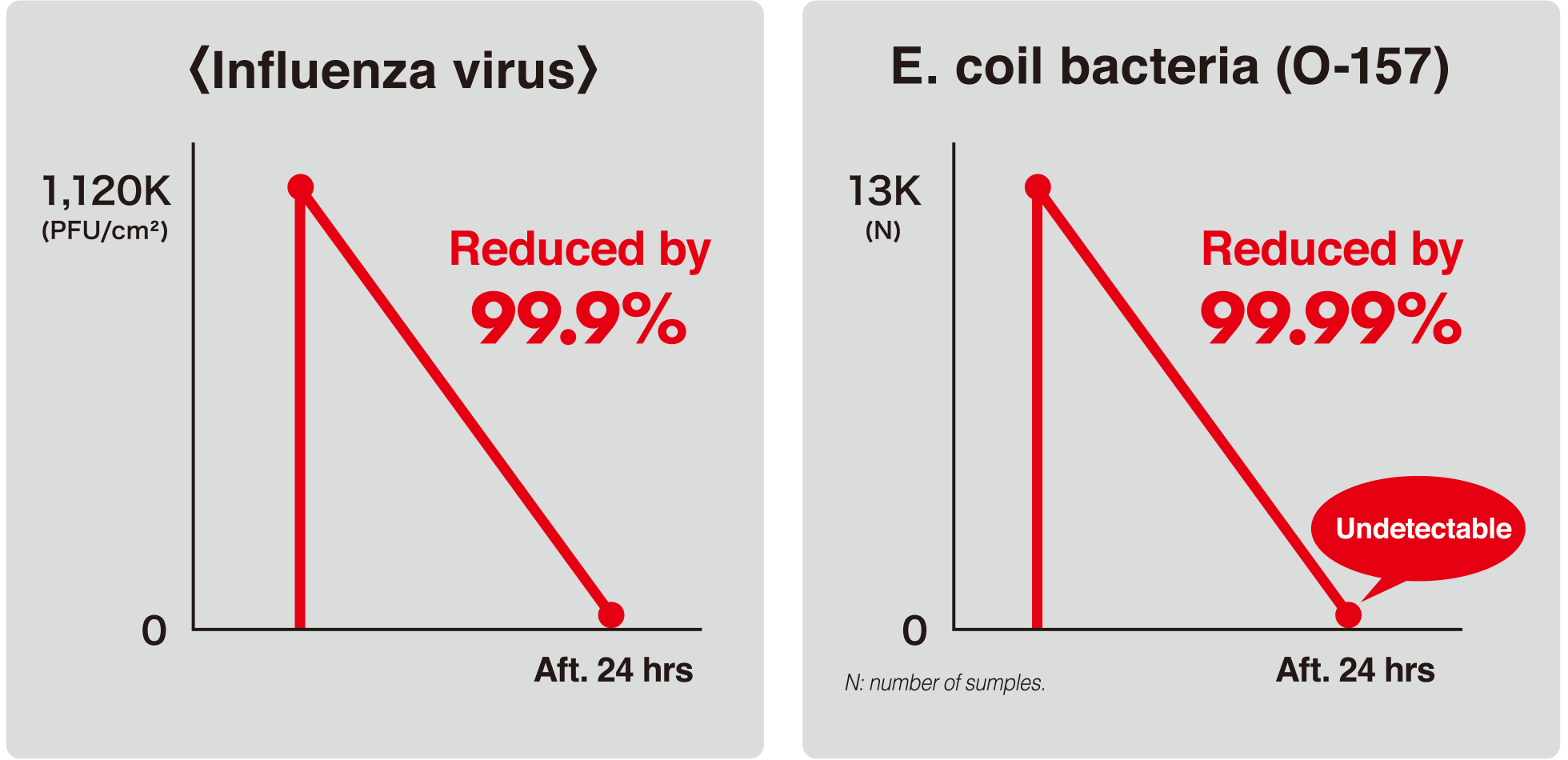 *SIAA data
It is confirmed that virus and bacteria such as infruenza, O-157, Staphylococcus, MRSA, FCV and mold are reduced by 99.9% at Antiviral / Antibacterial tests and it shows ensure effetiveness of XG-PROTECT.
Namely, CROSSOVER Anti Virus has certain advantage on Antiviral / Antibacterial performance conpare with another scissors.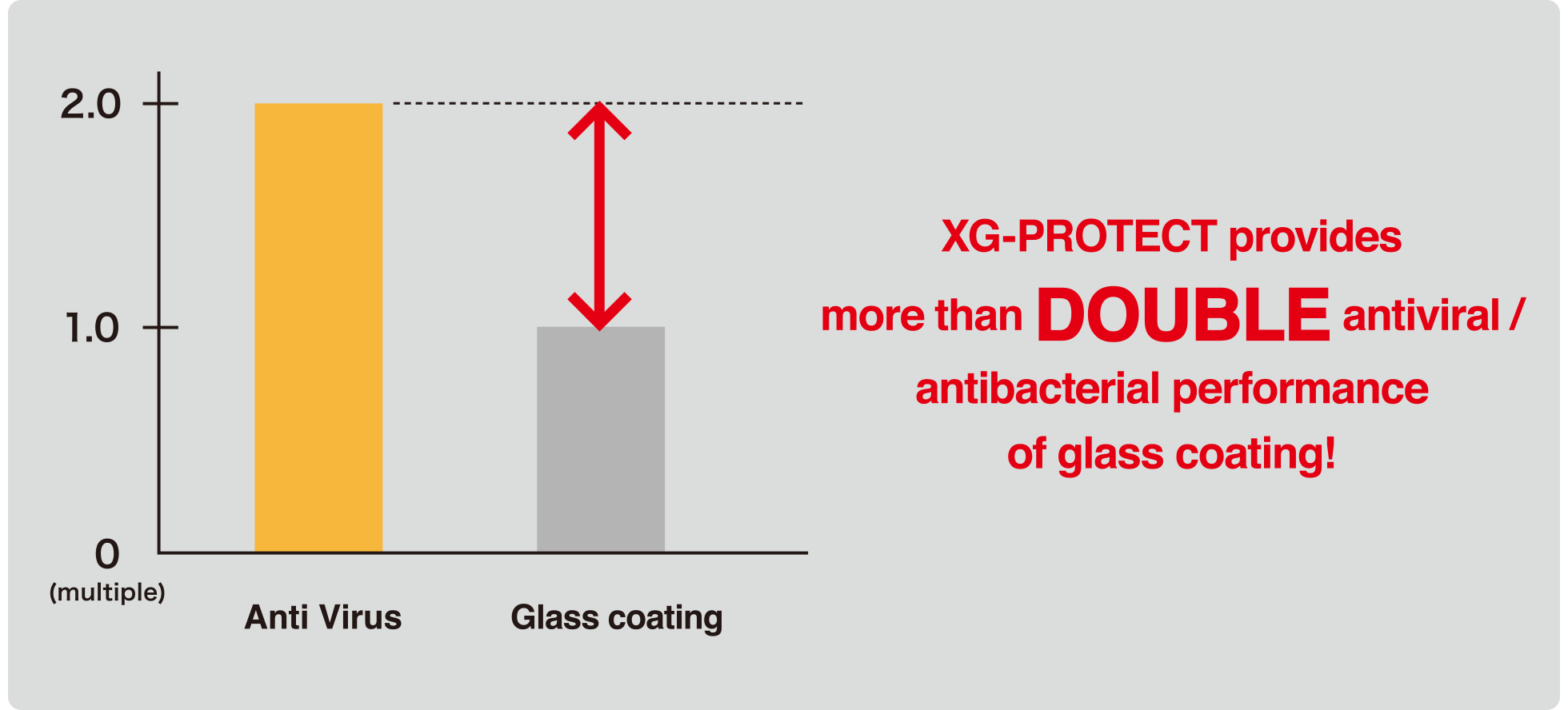 *Evaluation based on antiviral activity value.
Antiviral / Antibacterial effect provided by Anti Virus XG-PROTECT <Triple coating> works more than double of general glass coatings. It is more hygienic and safe than glass coated and/or uncoated scissors.
*It doesn't mean XG-PROTECT is effective to all virus and bacteria.
*Persistence of antiviral and antibacterial effects may vary depending on usage.

The Society of International sustaining growth for Antimicrobial Articles (SIAA) is an organization of manufacturers and antimicrobial testing institutions of antimicrobial agents,  fungicides, and treated Kohkin/Boukabi products whose goal is the popularization of appropriately treated and secure Kohkin/Boukabi products. With the opinions of  industry and customer representatives, specialists, and the government, SIAA maintains rules governing the quality and safety of treated Kohkin products and certifies the labeling and use of SIAA marks, symbols for the security of products that comply with the rules and standards.
https://www.kohkin.net/en_index.html
The Scienced Nano Powder Metal
Angle and the shape of the cutting edge
of the Nano Powder Metal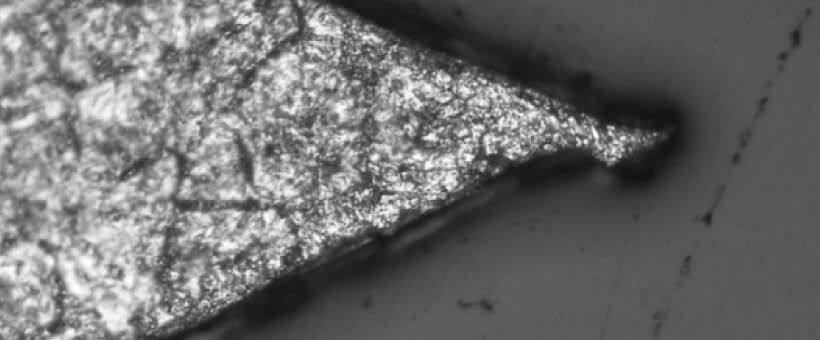 other maker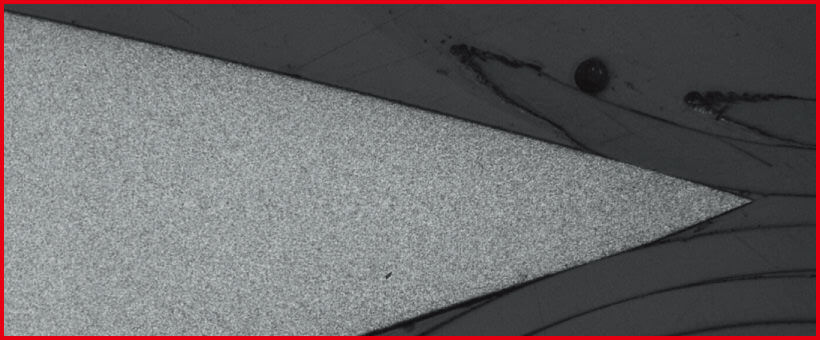 Nano Powder Metal
The Nano Powder Metal, with blades at a 30–35° sharp cutting edge angle (image, above right), makes it easy to cut into hair. Many inexpensive or conventional haircutting scissors use blades featuring a less-sharp cutting edge angle, between 40° and 80°, with a greater curvature radius of the edge. These scissors, in addition to a worn and less-tough cutting edge (image, above left), cause the blades to become blunt.
■Haircut scissors durability test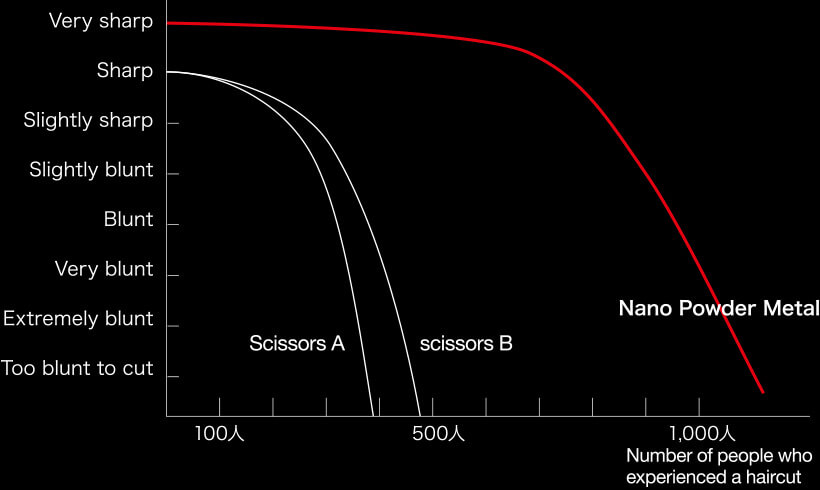 ■Source: Long-term trial report on haircutting scissors
*Scissors A and B are made from the same stainless steel as that used for high-quality knives. Source by Mr. Keisuke Kato
Cross-section of hair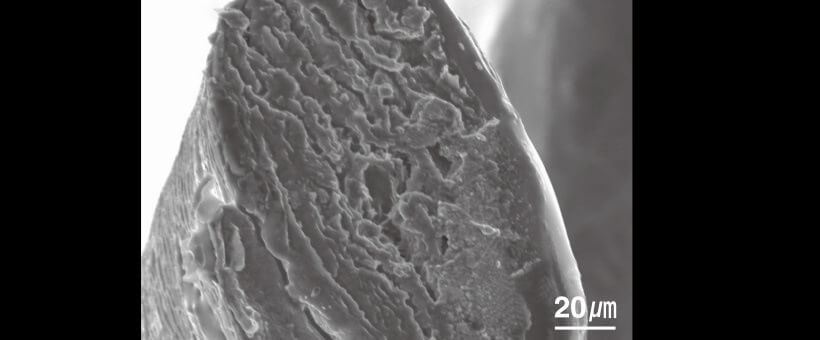 other maker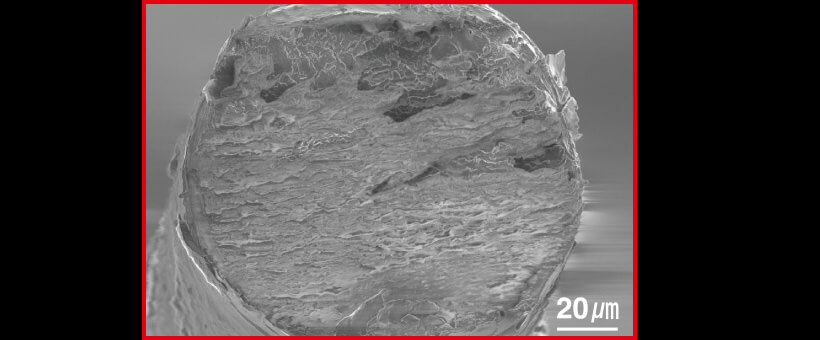 Nano Powder Metal
An electron microscopic cross-section image of hair that was cut using the Nano Powder Metal reveals a very smooth cut surface (image, above right). It also shows that hair can be cut almost in a circular shape without becoming "mashed." When cut using scissors made by another company, however, hair is mashed and cut in an oval shape. A cross-section of the hair shows a rough cut surface (image, left).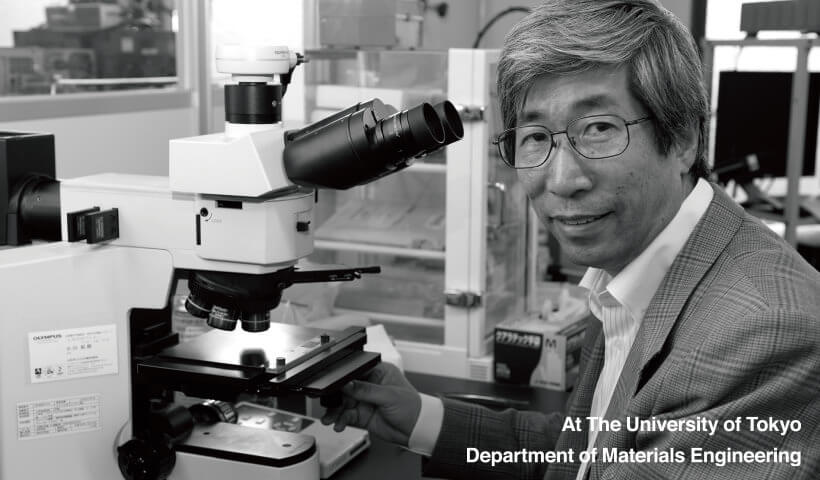 Dr. Kentaro Asakura, Engineering
Department of Materials Engineering at the School of Engineering, The University of Tokyo
(Part-time instructor at the Tobu College of Medical Technology)
Scientifically studied "gentle to your hand"
Many stylists suffer from carpal tunnel syndrome.
MIZUTANI hopes to provide scissors with the least burden as possible so that stylists can continue hair cutting indefinitely without worrying about carpal tunnel syndrome.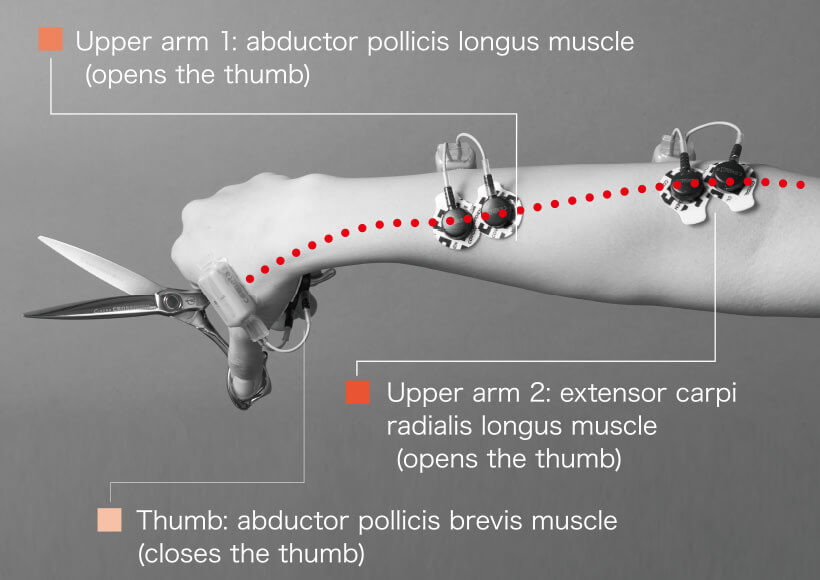 Measurement result of the muscular activity in opening and closing of the scissors
*CROSSOVER is found to have 30% less muscular activity compared to other products and to become less of a burden.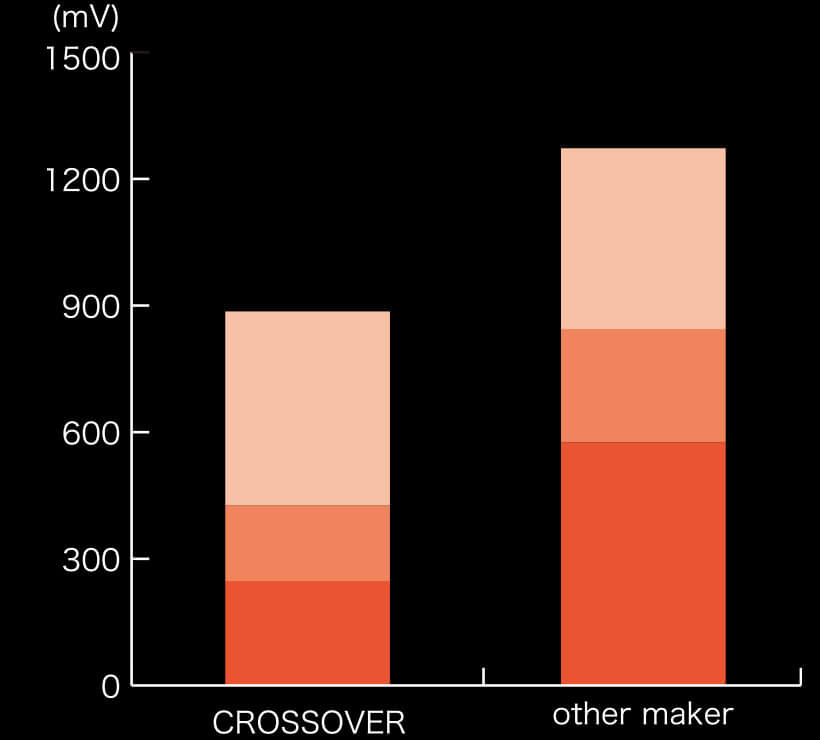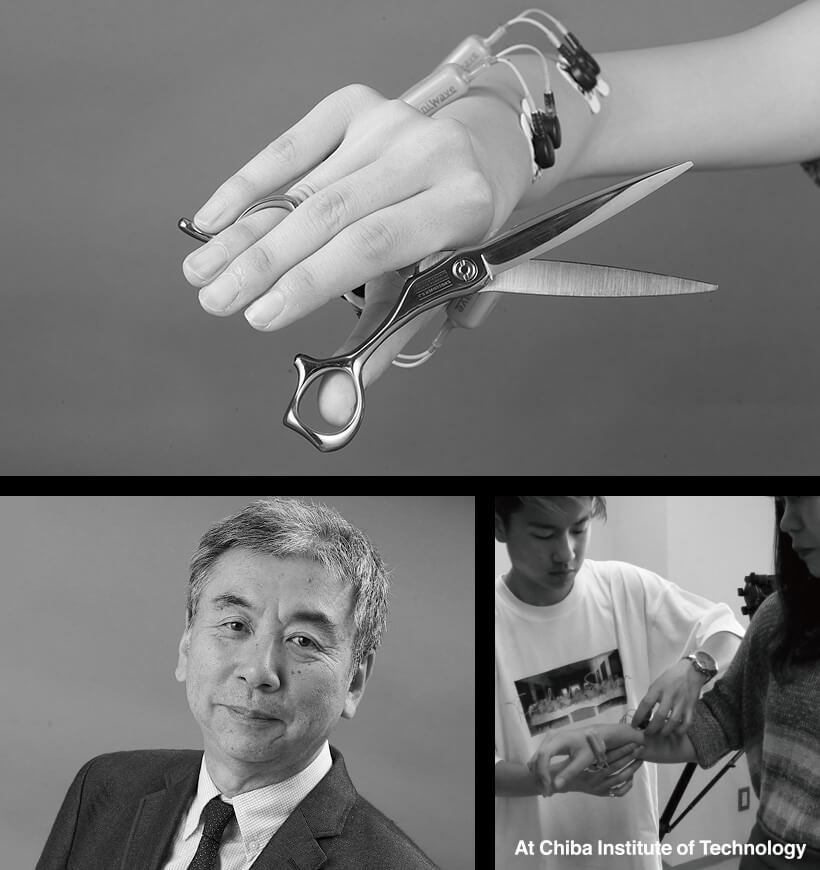 Prof. Toru Nagao
Department of Design, Faculty of Creative Engineering, Chiba Institute of Technology
2 types of handles to choose from
CROSSOVER has two different types handles for your preferable. CROSSOVER CA-1 you can have free handling feeling like an even handles scissors, and CROSSOVER CA-2 you can have suitable holding feeling for men's hair cut.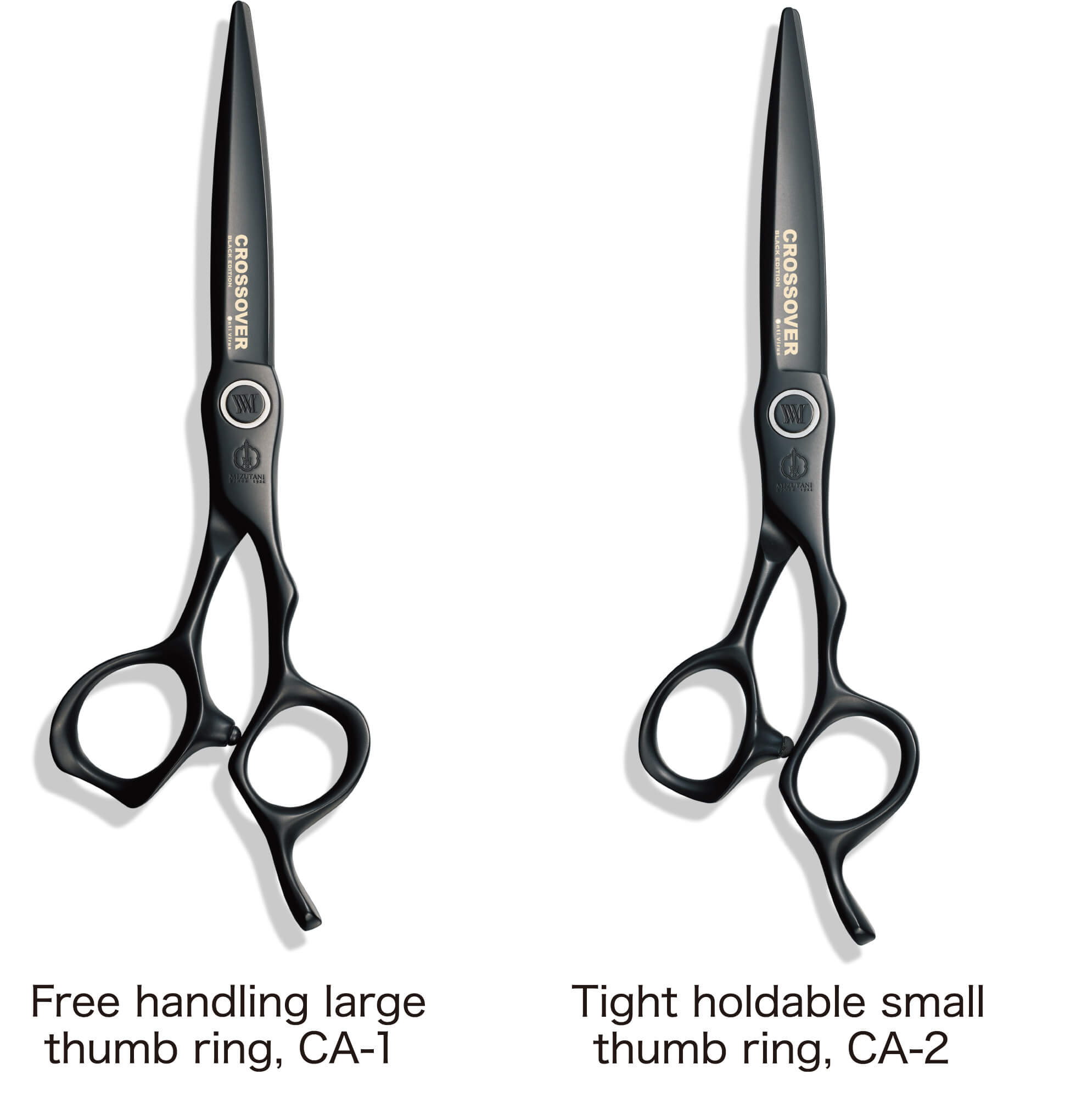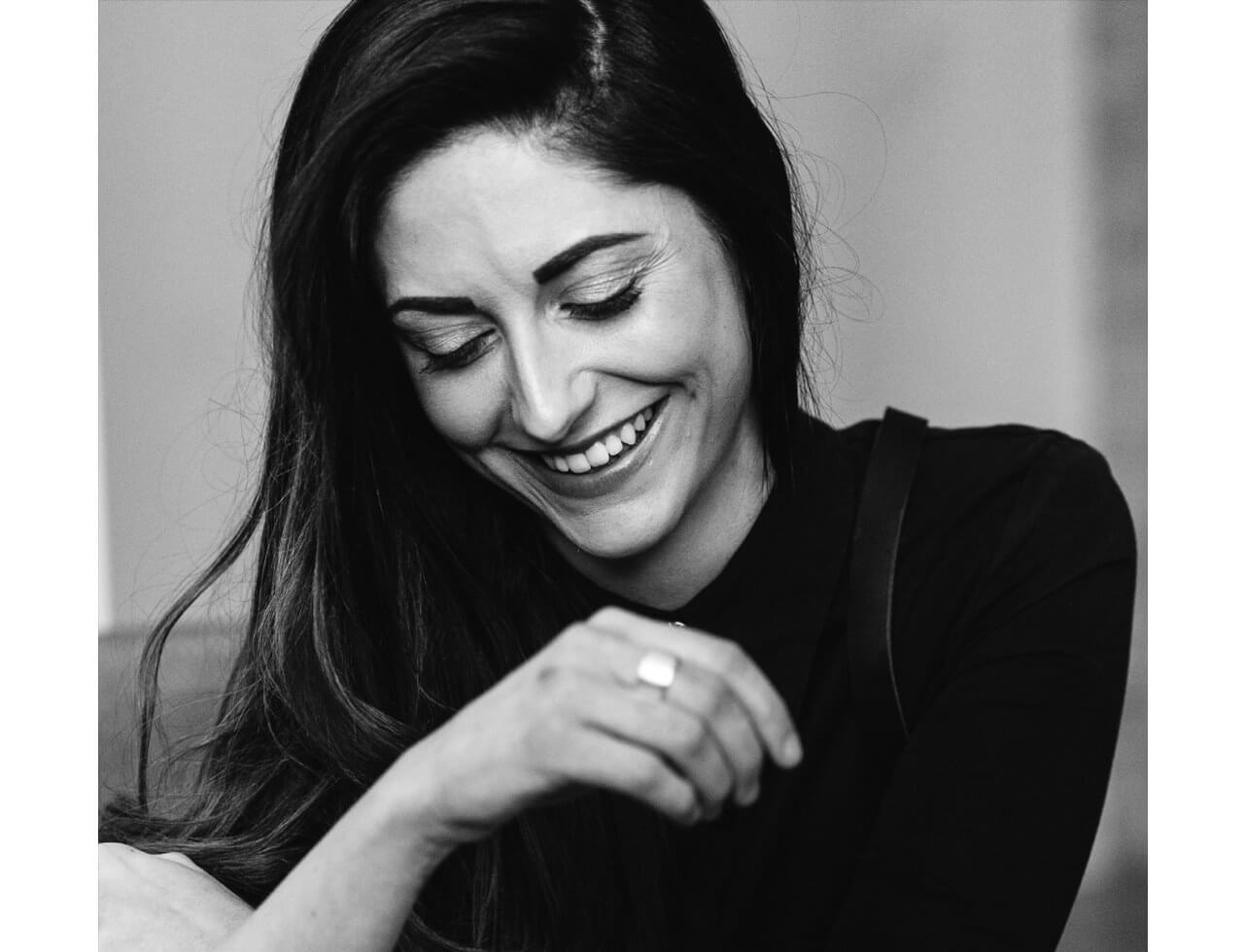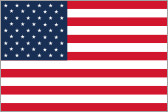 Whitney VerMeer
Whitney VerMeer is a global award winning published artist celebrated for her craft of conceptually and architecturally inspired hair designs and notorious for her integrity to her core-beliefs of equality in the industry she moves to disrupt.
Proceeding her arrival into the industry, Whitney studied cosmetology prior to her barber apprenticeship which lent traditional technique to add to her unique and ever evolving skillset. She has designed and deployed advanced barbering curriculum for L'Oréal, Andis Company, and MIZUTANI SCISSORS.
Co-developer of the CROSSOVER.
Nano Powder Metal


Our Nano Powder Metal®, made with the new HIP manufacturing method (Hot Isostatic Pressing), is steel fabricated from a fine powder at the nano level. The uniform-grained powder is hardened with high temperature and pressure tempering, essentially eliminating all filler and impurities, and this method is used in precision manufacturing items like Blu-ray disc molds, where high levels of purity are required. At MIZUTANI, in order to create the ideal hair-cutting scissors, we have conducted our own proprietary research with this material, and created scissors with blades that combine strength with a long cutting life and the ultimate sharpness.
THRUST BALL BEARING


These are small, precision metal ball bearings with excellent axial load-bearing ability. Due to their design, which enables radial load-bearing as well, scissors open and close smoothly, which both lessens burden on the hands and contributes to a long cutting life. With anti-rust properties and durability as a matter of course, these bearings are a Japanese-made product.
DISK DRIVER


Compact and easy to turn, this is a flat type driver for UFO screws. This screwdriver is included with all scissors with the mark shown.
Payment & Security
Your payment information is processed securely. We do not store credit card details nor have access to your credit card information.