Description
Mizutani Scissors - ACRO Knife LEFTY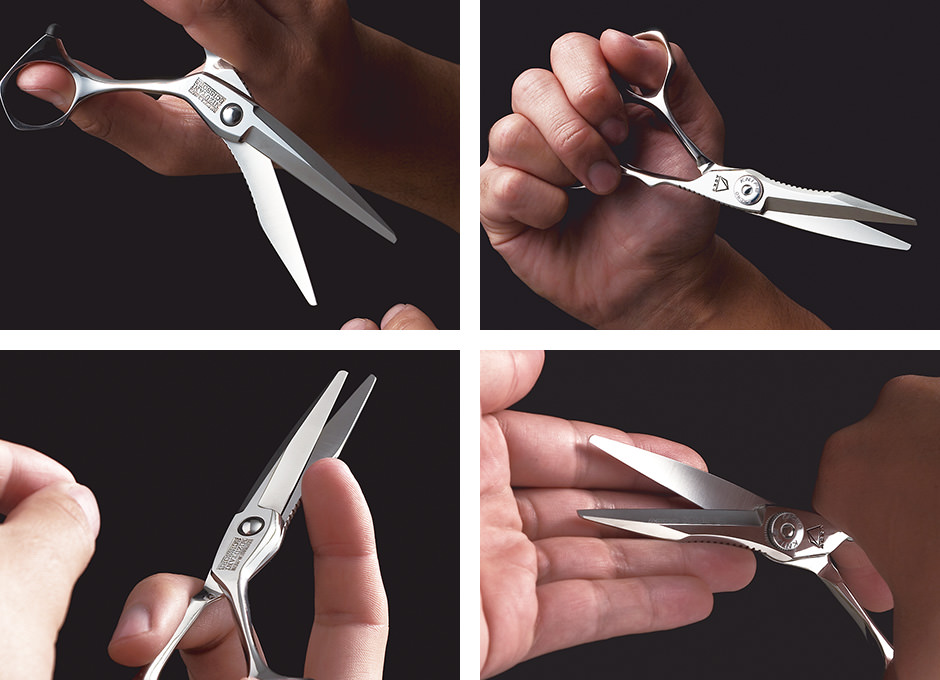 The ACRO Knife's powerful cutting is made possible with the their strong blades, which contain a higher amount of molybdenum than our other models to withstand rigorous and hard usage. These scissors are capable of providing steady and highly precise cutting in the hair matrix zone.
Fingertips feel first and store.
So that users can hit the exact place that they target to cut, we have created a space for the index finger (the "Matrix" zone). We developed the new idea of a serrated design to enable more stable and accurate cutting. Even when using the point-cut or stroke-cut technique, these scissors won't jiggle in your hand. For their construction, we have used our patented high molybdenum alloy steel. The ACRO Knife can withstand even the most severe of challenges to enable powerful cutting, while offering incredible durability. In addition, the angle of the body is curved to allow you to insert your fingers in a natural position. The design pays careful attention to the thumb, which has the important function of opening and closing the scissors (the "Spoon" handle). The more you use these scissors, the better you'll understand the meaning of the subtle angle. Furthermore, we have made a minor change to the semi-flat screw this time, making it easier to turn despite its thin design.
HIGH MOLYBDENUM


High molybdenum steel alloy (patented steel material) is a tough material with excellent wear and corrosion resistance often used in products like diving knives. Because this high-molybdenum and high-chromium material doesn't rust easily, its ease of maintenance is a notable feature. Our ACRO KNIFE product is made from this material, and it is a heavy duty model that can stand up to the most severe and demanding usage.
RESIN BEARING


These bearings are made by shaving each of them one by one, using a resin material with excellent mechanical properties. Their smoothness and flexibility makes for an ideal cutting experience, and protects the scissors and screws from wear and tear. Our bearings are gentle to both our scissors and their users.
Payment & Security
Your payment information is processed securely. We do not store credit card details nor have access to your credit card information.