Description
Mizutani Scissors - ACRO Crossover CR-1
"Scissors that inspire my sensibility"
A new wave of hair design is happening all over the world that crosses over barbers and hair stylists.

The cross-over style that combines the various hair designs has become the mainstream in the North America and we have quickly brought over and incorporated this style. Whitney VerMeer, an educator who is active worldwide, has joined us a member in our research development, thus creating the "ACRO Crossover".

An optimal pair of scissors for the cross-over style, the Crossover was designed to manage both the "stable feeling" that is important for the scissors-over-comb cuts in men's style and the "ease of use" that supports various cutting techniques. Additionally, Nano Powder Metal is used in the material so that you can enjoy a powerful cut feeling.


Whitney VerMeer
Whitney VerMeer is a global award-winning published artist celebrated for her craft of conceptually and architecturally inspired hair designs and notorious for her integrity to her core-beliefs of equality in the industry she moves to disrupt.
Proceeding her arrival into the industry, Whitney studied cosmetology prior to her barber apprenticeship which lent traditional technique to add to her unique and ever evolving skillset. She has designed and deployed advanced barbering curriculum for L'Oréal, Andis Company, and Mizutani Scissors.
The best balance of excellent handling ◎
excellent usability ◎
The secret of the "lil bit longer" Crossover blade length is 0.2 inches longer than the general 0.5 inch scissors. It helps scissors-over-comb cuts, making good usage of the extra length of hairdressing scissors.  And Nano Powder Metal enables these scissors to make sharp angle of blade edge.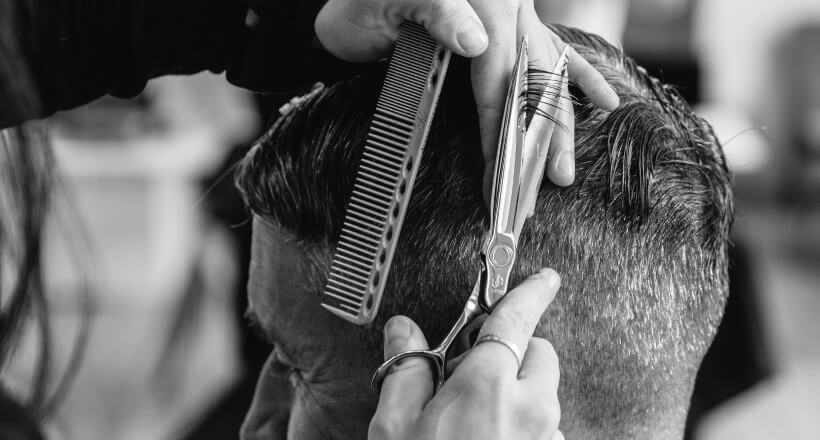 Effortless cutting of men's hair as well
The precision ball bearing makes the movements ultra-smooth. In the screw system, both ends seal the precision ball bearing mount.  Smooth opening and closing of the scissors reduces the strain of cutting on your hands during your men's cuts.  Poorly designed scissors where the balance is not stable causes cutters fatigue.  The Crossover gives you stable cutting due to the centre of gravity being close to your hand and helps to reduce tiredness of your hands.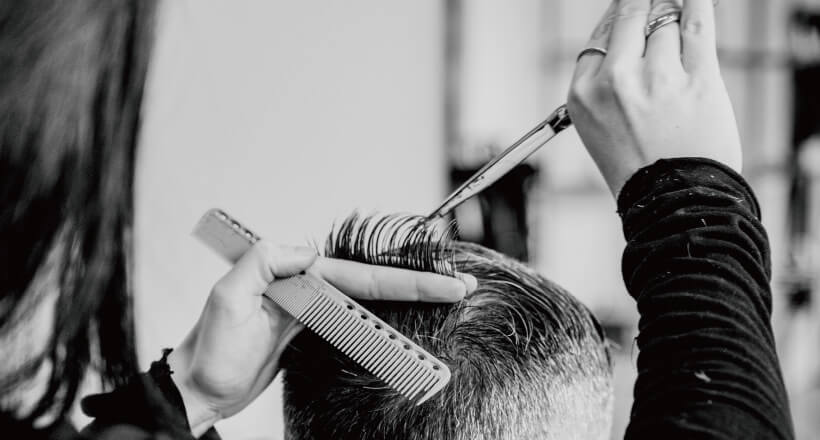 Which do you prefer?  Two types of handles to choose from:
The ACRO Crossover has two different types handles for your preference. The Crossover CR-1 feels like your typical even-handle scissors, while the Crossover CR-2 allows for suitable grip and comfort for men's hair cutting.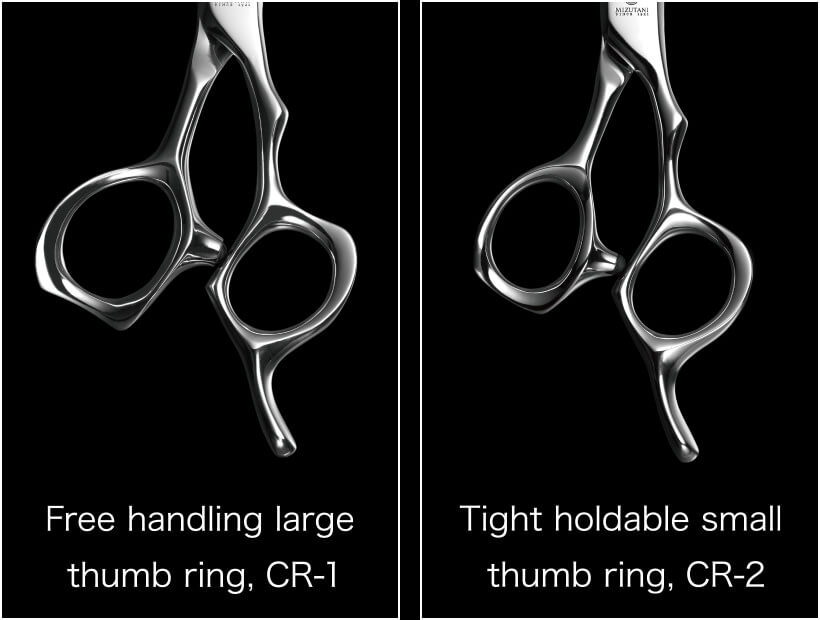 The CR1 has a wider grip handle, while the CR2 has a tighter grip for people who have smaller hands.
The Science of the Handles
Designed to be "gentle for your hands", Mizutani hopes to provide scissors with the least burden as possible so that stylists can continue hair cutting indefinitely without worrying about injury.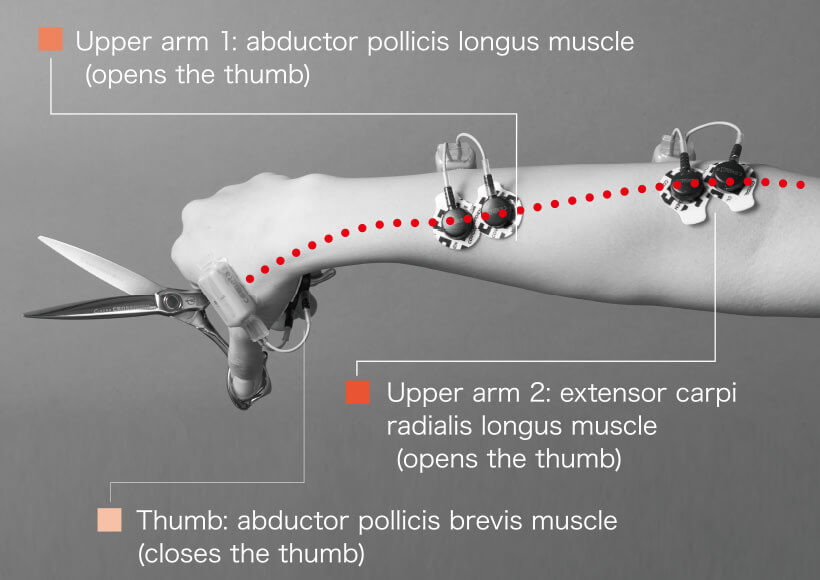 Study results of the muscular activity in opening and closing of the scissors
*Crossover has been found to have 30% less muscular activity compared to other products and to become less of a burden.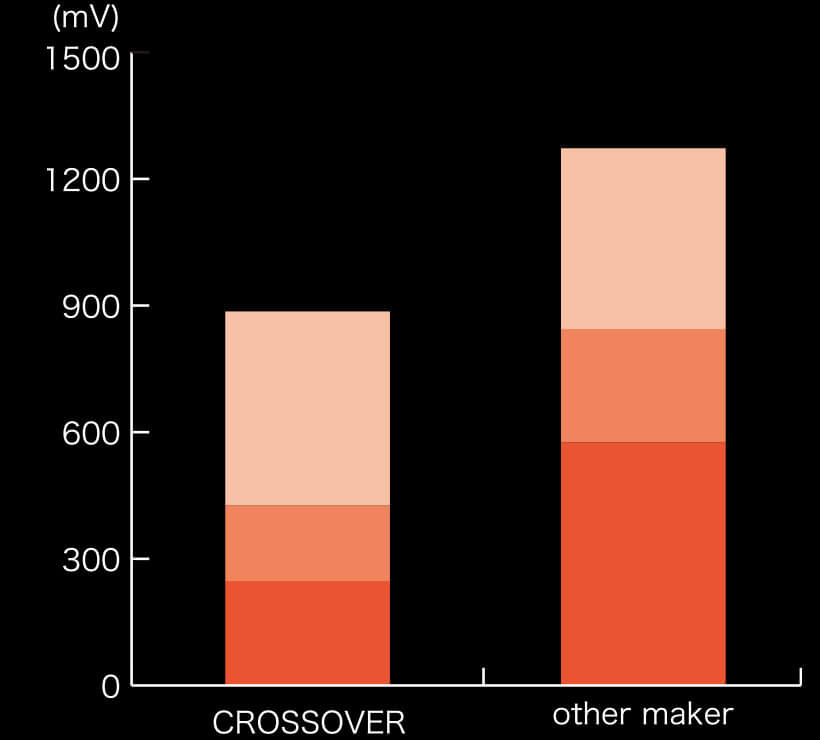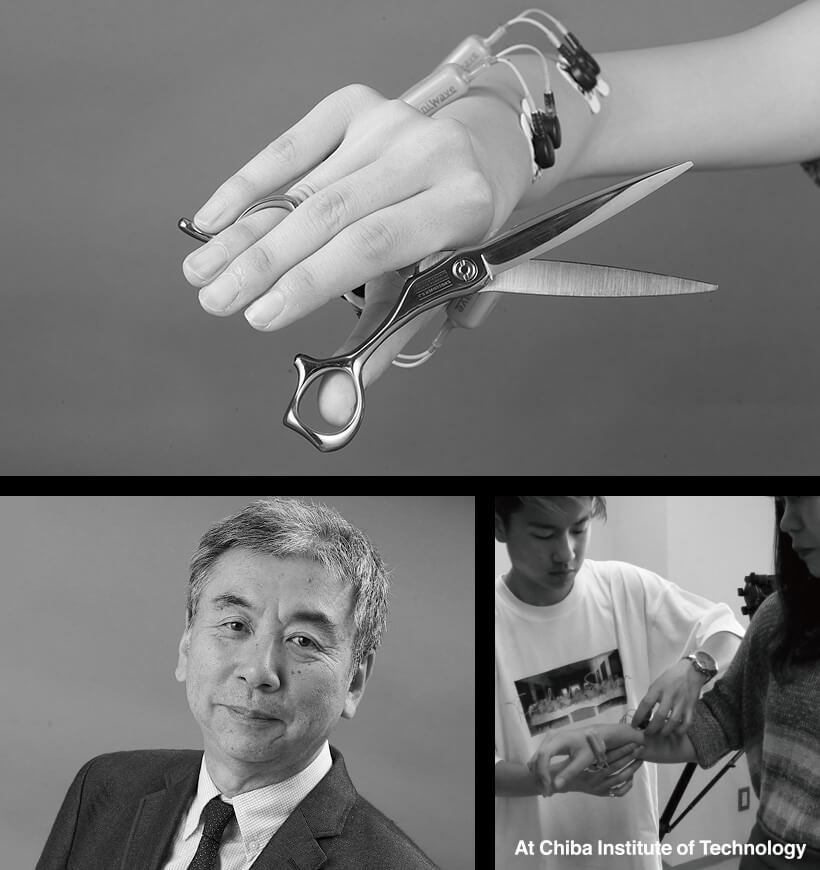 Prof. Toru Nagao
Department of Design, Faculty of Creative Engineering, Chiba Institute of Technology
Nano Powder Metal


Our Nano Powder Metal®, made with the new HIP manufacturing method (Hot Isostatic Pressing), is steel fabricated from a fine powder at the nano level. The uniform-grained powder is hardened with high temperature and pressure tempering, essentially eliminating all filler and impurities, and this method is used in precision manufacturing items like Blu-ray disc molds, where high levels of purity are required. At MIZUTANI, in order to create the ideal hair-cutting scissors, we have conducted our own proprietary research with this material, and created scissors with blades that combine strength with a long cutting life and the ultimate sharpness.
BALL BEARING


These metal ball bearings are small, high precision items produced by a Japanese manufacturer. With superior anti-rust properties compared to foreign-made products, they have a high level of durability. By drastically reducing friction around the screws, they not only ensure smooth opening and closing of the scissors, lessening burdens on the hands, but also protect the edge from damage, contributing to long cutting life.
DISK DRIVER


Compact and easy to turn, this is a flat type driver for UFO screws. This screwdriver is included with all scissors with the mark shown.
Payment & Security
Your payment information is processed securely. We do not store credit card details nor have access to your credit card information.