Description
Mizutani Scissors - ACRO Precisioner (Josh Lamonaca)
ACRO Precisioner is designed with a unique curved thumb-ring shape which caters to Josh Lamonaca's finger movements, facilitating fine cutting and control. Its ultra-thin 'USUBA' blade is made with Mizutani's special Nano Powder Metal steel to ensure superior accuracy for Men's precision cuts.
The ACRO Precisioner is built with an ultra-thin USUBA blade, crafted with Nano Powder Metal steel for superior sharpness.
What is the "MEN'S PRECISION CUT" ?
"A technique that finely divides the hair into sections according to individual hair quality and flow with precision cutting considering the shape of the head" Josh Lamonaca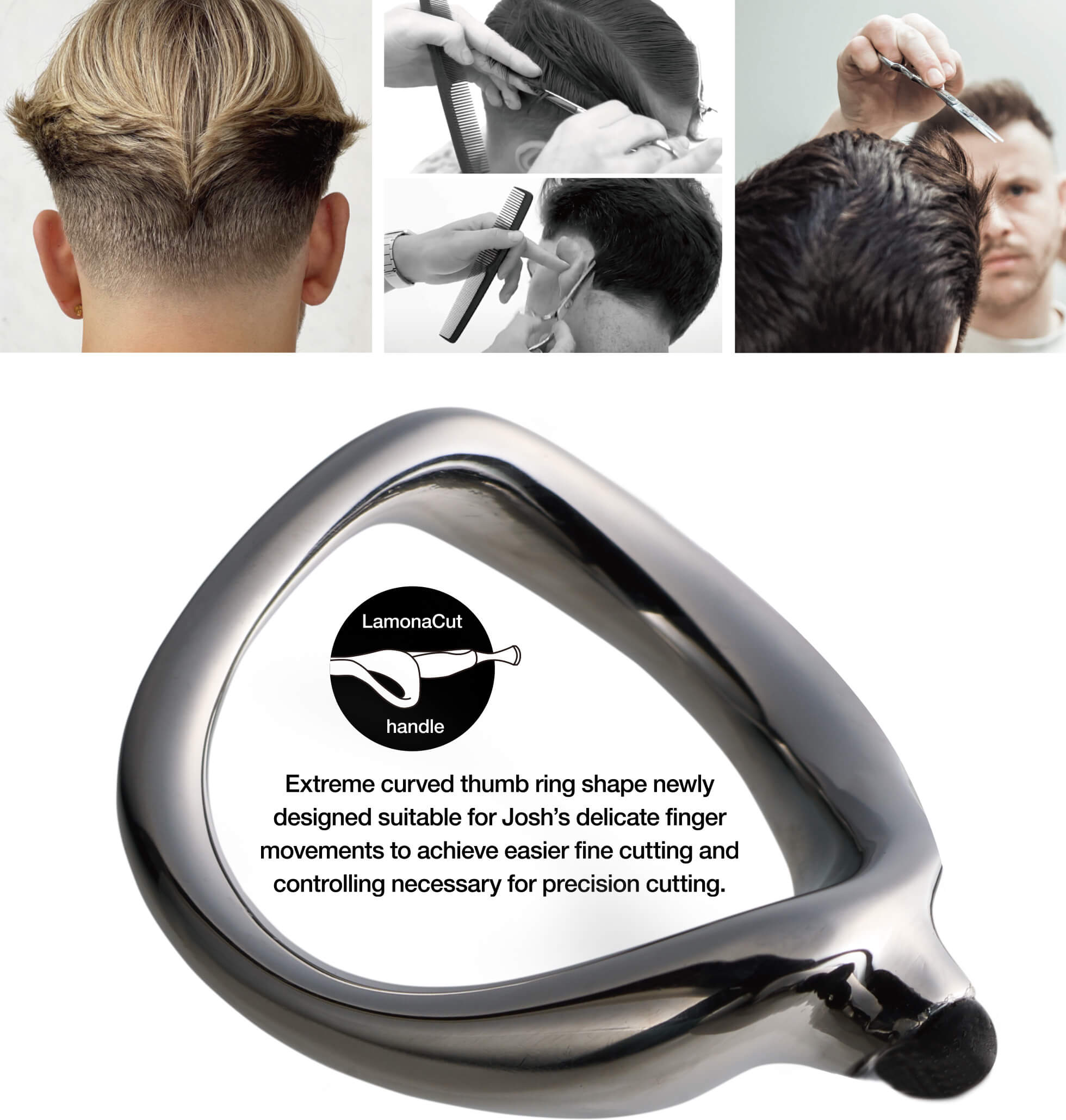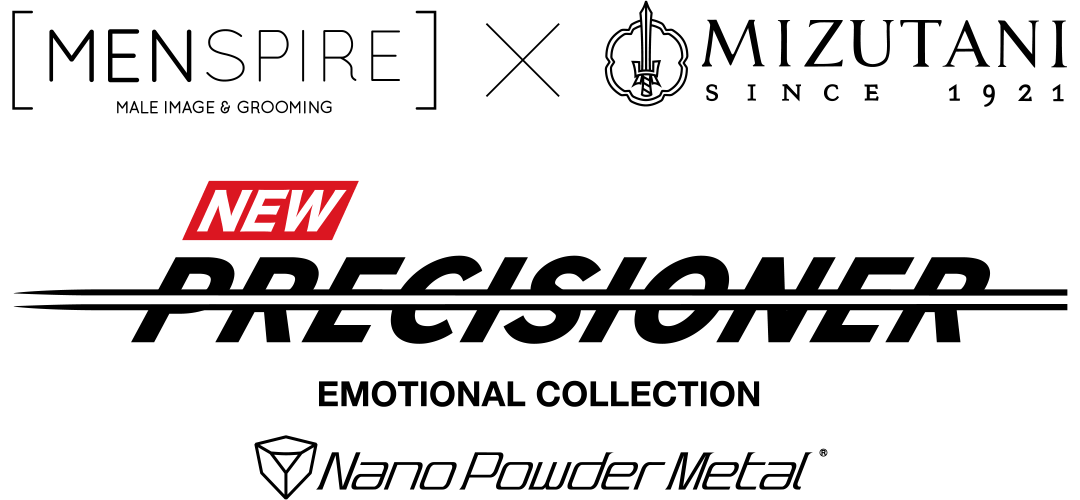 "My idea for the new scissor is that it must be incredibly comfortable almost like an extension of our hands. PRECISIONER is the perfect scissor having everything necessary to create styles." Josh Lamonaca
Educator of the year :
- New York City / USA Barbercon 2017
- ROME / Italy Festival Barber 2018
Co-founder of [MENSPIRE] in St Albans, London, and the international director of [MENSPIRE ACADEMY]. He has presented in over 30 countries sharing the MENSPIRE philosophy at some of the most prestigious events in the world, with audiences in excess of 3,000.
THE SCIENCE OF THE BLADES
other maker
Mizutani Nano Powder Metal
The Nano Powder Metal blades feature a 30–35° angle, providing a noticeably sharper cutting edge than conventional scissors. Cheap or outdated haircutting scissors often utilize a less-sharp cutting edge angle between 40° and 80°, which combined with a larger curvature radius makes the cutting edge more susceptible to wearing out and becoming dull.
■Haircut scissors durability test
■Source: Long-term trial report on haircutting scissors
*Scissors A and B are made from the same stainless steel as that used for high-quality knives. Source by Mr. Keisuke Kato
THE SCIENCE OF THE BLADES
Cross-section of hair using other maker scissors
Nano Powder Metal Cutting Power
An electron microscopic cross-sectional view of hair cut using the Nano Powder Metal reveals a noticeably smooth finish, as well as the ability to cut hair in a circumference-like shape without damage. In contrast, the cross-section of hair cut with scissors from another manufacturer exhibits a much rougher cut surface with an oval-like shape.
Dr. Kentaro Asakura, Engineering Department of Materials Engineering at the School of Engineering, The University of Tokyo (Part-time instructor at the Tobu College of Medical Technology)
NANO POWDER METAL USUBA
Our Nano Powder Metal®, manufactured via Hot Isostatic Pressing (HIP), is a specialized steel fabricated from nano-level powder. This powder is subjected to intense heating and pressure tempering, eliminating unnecessary filler and impurities. Used to produce precision items like Blu-ray disc molds, it demands exceptionally high levels of purity. At MIZUTANI SCISSORS, we conducted our own research into this material to create the perfect hair-scissors: strong blades that maintain sharpness and longevity.
BALL BEARING
These high-precision metal ball bearings are produced in Japan and boast superior anti-corrosion characteristics compared to foreign-made items. With decreased friction around the screws, they lessen strain on the hands while also protecting the blade from damage, resulting in a longer operational lifespan.
DISK DRIVER
This flat type driver for UFO screws is designed to be compact and easy to maneuver. It is included with all scissors with the Mizutani Scissors marked logo.


Payment & Security
Your payment information is processed securely. We do not store credit card details nor have access to your credit card information.