Description
Mizutani Scissors - ACRO Stephen Moody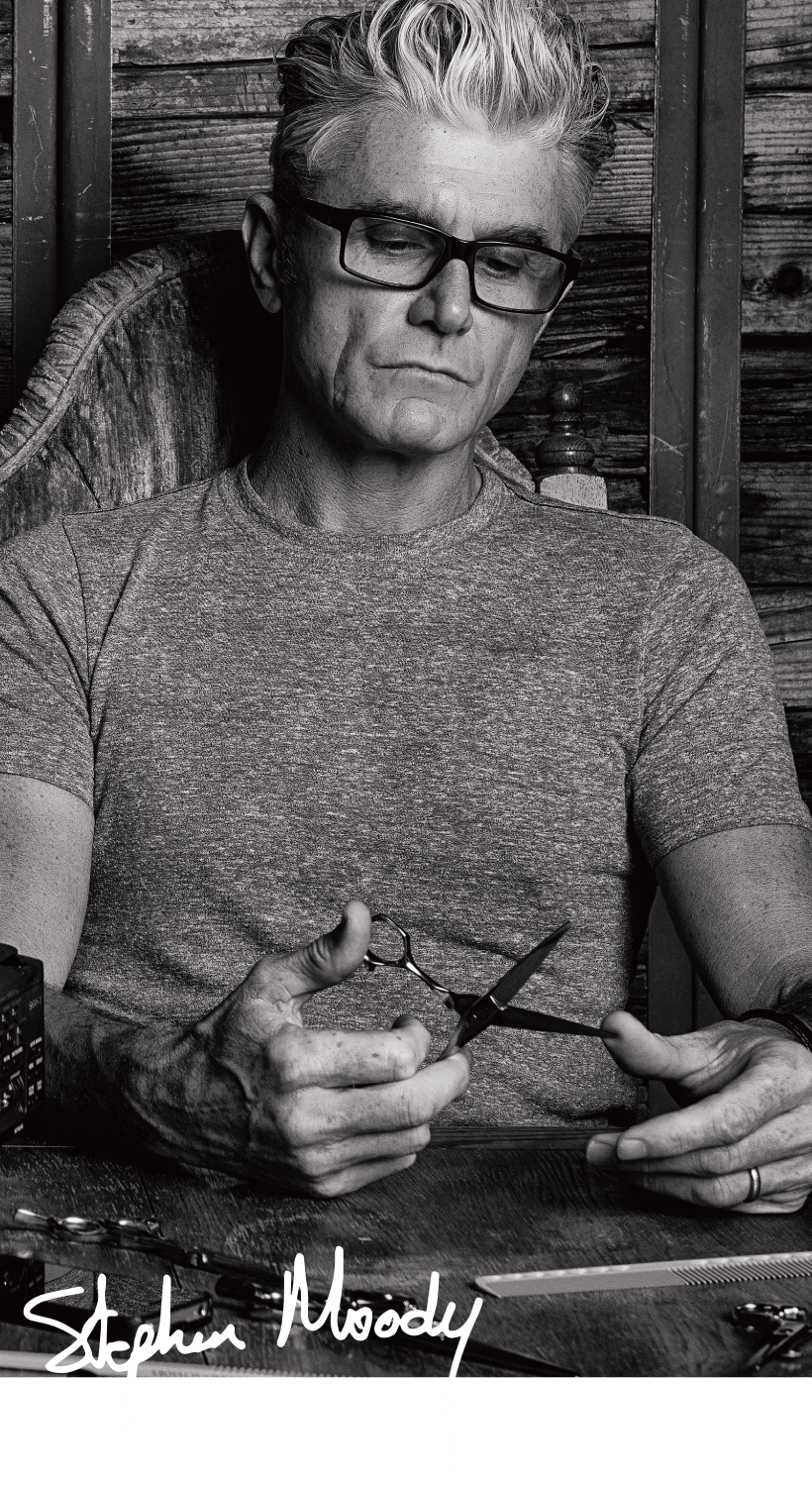 Stephen Moody
Since leaving his position as the International Executive Director of Vidal Sassoon Education in 2003, took his current position as the Director of Coty Professional Wella & OPI, and Global Education Academy Dean. Stephen's skills have achieved international renown, and are backed by a peerless record of experience and achievements. His current position is also proof of his stature in the field. "The starting point of cutting hair, or improving your haircutting skills, is precise handling and mastery of your scissors.
The scissors which was derived from the acquired experience.
The ACRO Stephen Moody, highly praised from hairdressers all over the world, launched first overseas in 2017. This product was jointly developed with Stephen Moody the real hairstyling artist and educator, and Mizutani. The handles are designed for his high quality precise haircutting style, while the thin blade are made our world-renowned Nano Powder Metal. The ACRO Stephen Moody's have the highest and most particular standards for everything from the handle design, to the materials, to the fitting of the blade. Anything unnecessary has been carefully pruned away, bringing to life only what is needed. As someone who has held many types of scissors in his hands over a lifetime of working as a stylist, and who only wants to use truly good tools, he says that "the more I carefully selected them, the more I loved them". 
Nano Powder Metal


Our Nano Powder Metal®, made with the new HIP manufacturing method (Hot Isostatic Pressing), is steel fabricated from a fine powder at the Nano level. The uniform-grained powder is hardened with high temperature and pressure tempering, essentially eliminating all filler and impurities, and this method is used in precision manufacturing items like Blu-ray disc molds, where high levels of purity are required. At MIZUTANI, in order to create the ideal hair-cutting scissors, we have conducted our own proprietary research with this material, and created scissors with blades that combine strength with a long cutting life and the ultimate sharpness.
RESIN BEARING


These bearings are made by shaving each of them one by one, using a resin material with excellent mechanical properties. Their smoothness and flexibility makes for an ideal cutting experience, and protects the scissors and screws from wear and tear. Our bearings are gentle to both our scissors and their users.
DISK DRIVER


Compact and easy to turn, this is a flat type driver for UFO screws. This screwdriver is included with all scissors with the mark shown.
Payment & Security
Your payment information is processed securely. We do not store credit card details nor have access to your credit card information.