Description
Mizutani Scissors - SWORD Olive Wood LEFTY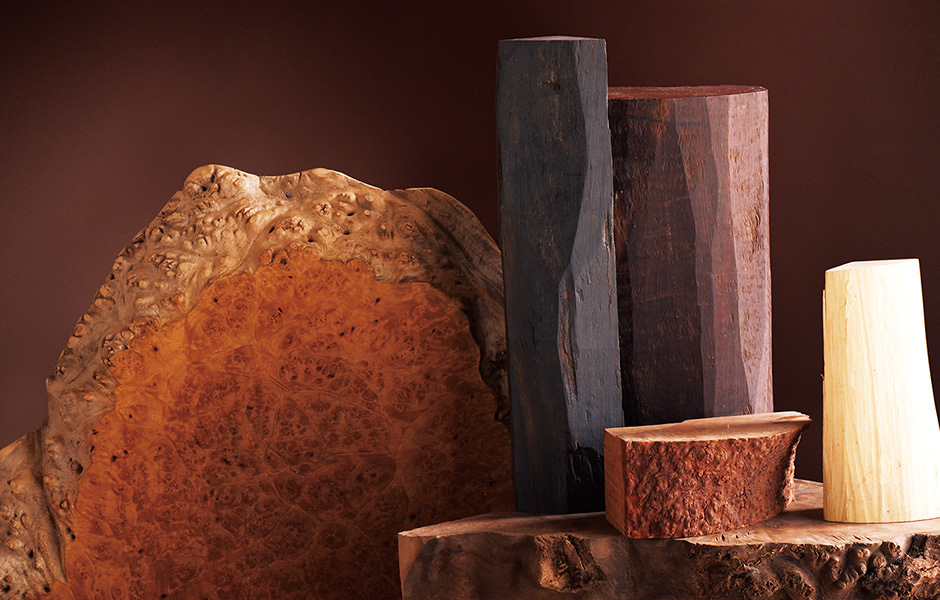 The SWORD Olive Wood LEFTY is made by a single skilled craftsman.  The feeling of fingers on wood while cutting is a unique experience that you shouldn't miss. We use quince wood for its gorgeous patterns and smooth feel.
The warmth of natural wood, SWORD + wood
"I want to work every day with the warm feel of wood…" The SWORD series in combination with a wood handle realizes such a wish. These scissors will give you the feel of a strong cutting touch while retaining a sense of softness in their handing. In order to obtain the strength to withstand continuous usage, we use a three-layer sandwich structure-sandwiching quenched steel within the natural wood's outer layers. Because we want these scissors to be used daily for a long time, we pursued strength beyond what is normally required and ended up developing a pair of gentle yet tough scissors.
EXTRAMARISE


EXTRAMARISE® is a proprietary heat treatment ideally suited for haircutting scissors that was developed by MIZUTANI based on long years of accumulated data and experience. The same steel material can have totally different performance depending on the heat treatment used. Therefore, to maximize the special qualities of the rare metals (cobalt, molybdenum, vanadium, etc.) we've added to our products to the greatest extent possible, and achieve the ideal metal for scissors, (*hardening, tempering, sub-zero processing) and other complete temperature management procedures are essential. To bring out the distinct characteristics of materials, and manufacture a blade with the ultimate strength required for haircutting scissors, we at MIZUTANI have implemented our own proprietary heat treatment using the ideal temperature for scissors: EXTRAMARISE® processing.
CARBON RESIN BEARING


The bearings made of carbon-contained resin is used that is excellent in friction and abrasion, and several pieces are mounted inside the pivot screw, to produce the even and smooth feelings in opening and closing the blades.
RESIN BEARING


These bearings are made by shaving each of them one by one, using a resin material with excellent mechanical properties. Their smoothness and flexibility makes for an ideal cutting experience, and protects the scissors and screws from wear and tear. Our bearings are gentle to both our scissors and their users.
DISK DRIVER


Compact and easy to turn, this is a flat type driver for UFO screws. This screwdriver is included with all scissors with the mark shown.
Payment & Security
Your payment information is processed securely. We do not store credit card details nor have access to your credit card information.